* 12 tubes per box | * 16 sausages per box
Polyurethane foams & Cleaners
Filter
ULTRASEAL® PF-10 CLEANER
UltraSeal® PF-10 Foam Cleaner is a cleaning solvent used to dissolve any uncured foam and adhesive foam from unwanted places. Uniquely designed for use with the NUCO dispensing guns. UltraSeal® PF-10 will work for general cleaning purposes as well.
Technical Sheet
Operation & Maintenance Manual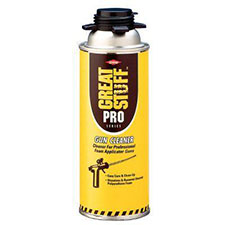 GUN CLEANER GREAT STUFF
Dissolve and remove uncured polyurethane foam from inside and outside of dispensing gun.